7.5HP ESV552N06TXB SM Vector Drive 480-600V 3? input in NEMA 1 (IP31)
USD $1,383.47
Frequency Inverter
Multiple Preset Speeds
Electronic Braking
uses EPM Memory Technology for Fast and Efficient Programming
3PH 0-590V 0-500Hz Output
Compare
7.5 HP ESV552N06TXB SM Vector Drive 480-600V 3? input in NEMA 1 (IP31)
ESV552N06TXB?Lenze AC Tech SMVector 7.5HP (5.5 kW), 480-600V 3? input?NEMA 1 (IP31)?
Model
Power
Current
Dimensions?inches (mm)
Number
HP
kW
Output
H
W
D
ESV552N06TXB
7.5
5.5
9.0
9.83 (250)
5.12 (130)
6.30 (160)
The Lenze AC Tech SMVector Series can be used with 3-phase AC induction motors rated from 1/3 HP up to 25HP (0.25 – 18.5 kW) on Voltages from 120V single-phase to 600 V three-phase. NEMA Type 1 (IP31) industrial enclosures allow mounting the drive close to the motor and the equipment operator.
VFD Crossreference
This item is equivalent to or can substitute these items from other manufacturers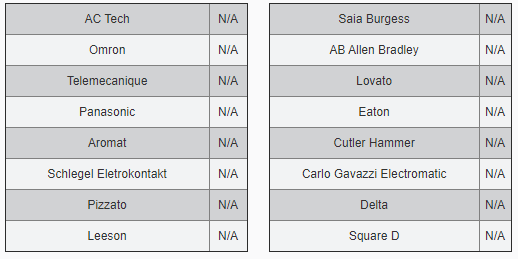 Not sure about the application? Call us now!